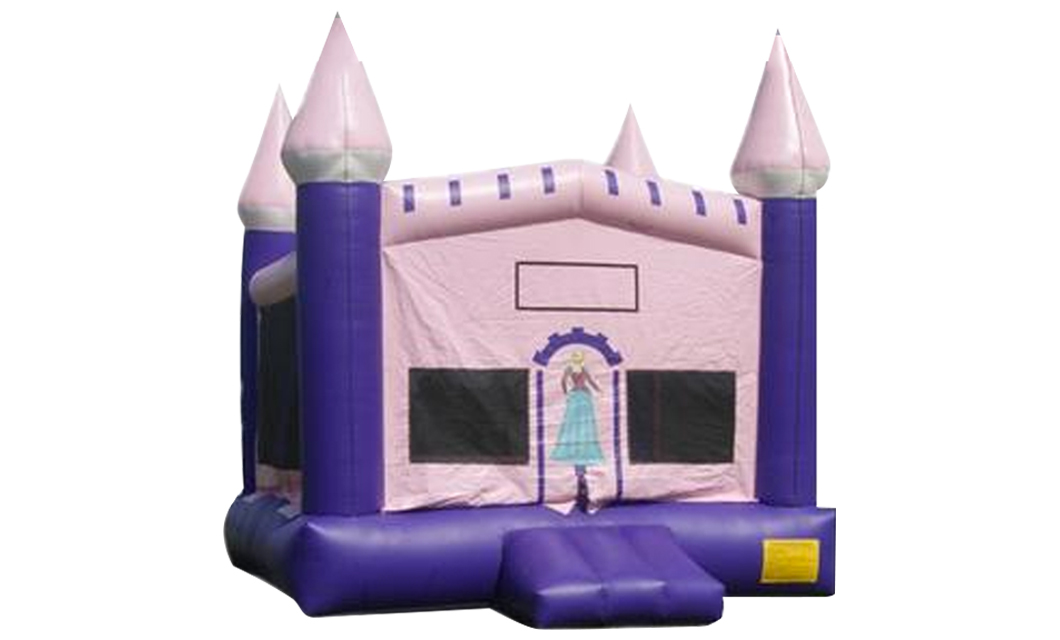 Princess Jumper
Let your little queen be the ruler of her kingdom with this pink and purple bounce house. It is great for any kids castle or princess themed party, or even for themed kid's camps. It has a colorful inviting look to it adding to the fun with the princess of her kingdom over the entrance inviting you in to come and play!
TYPE
Dry Only/Non-Water Activities
DIMENSIONS
15′ Tall x 15′ Wide x 13′ Long
SPACE REQUIRED
18′ Tall x 18′ Wide x 16′ Long
Have questions about this unit?