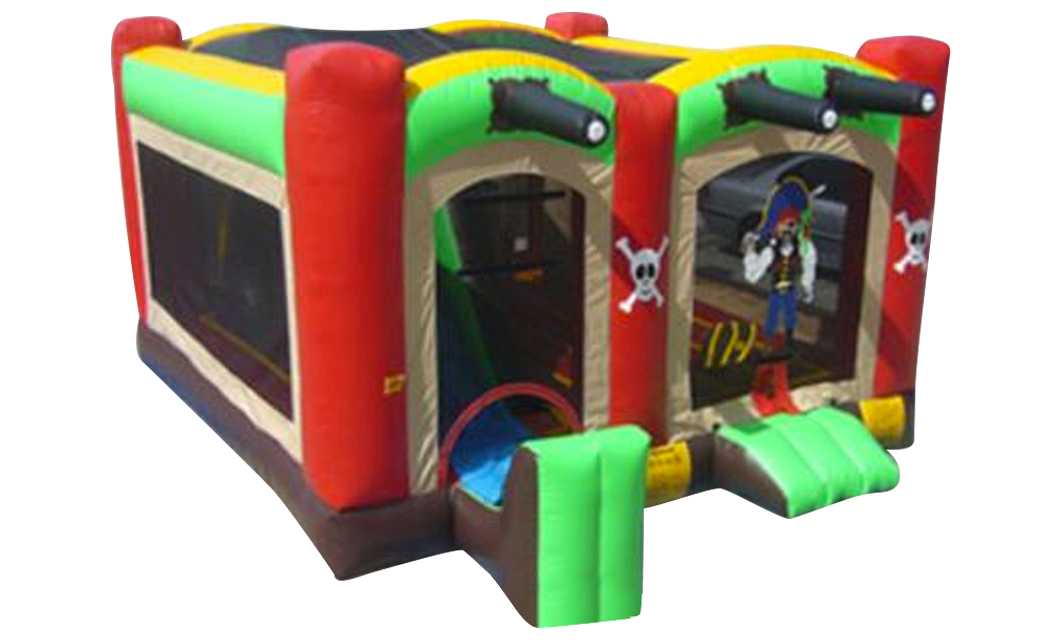 Pirate Combo 5-in-1
This inflatable 5-in-1 Pirate Combo has so many activities that the kids won't know where to start. Whether they are jumping, sliding, climbing, or shooting hoops…one thing is for sure — they are having FUN!
TYPE
Dry Only/Non-Water Activities
DIMENSIONS
17′ Tall x 13′ Wide x 31′ Long
SPACE REQUIRED
18′ Tall x 20′ Wide x 20′ Long
Have questions about this unit?