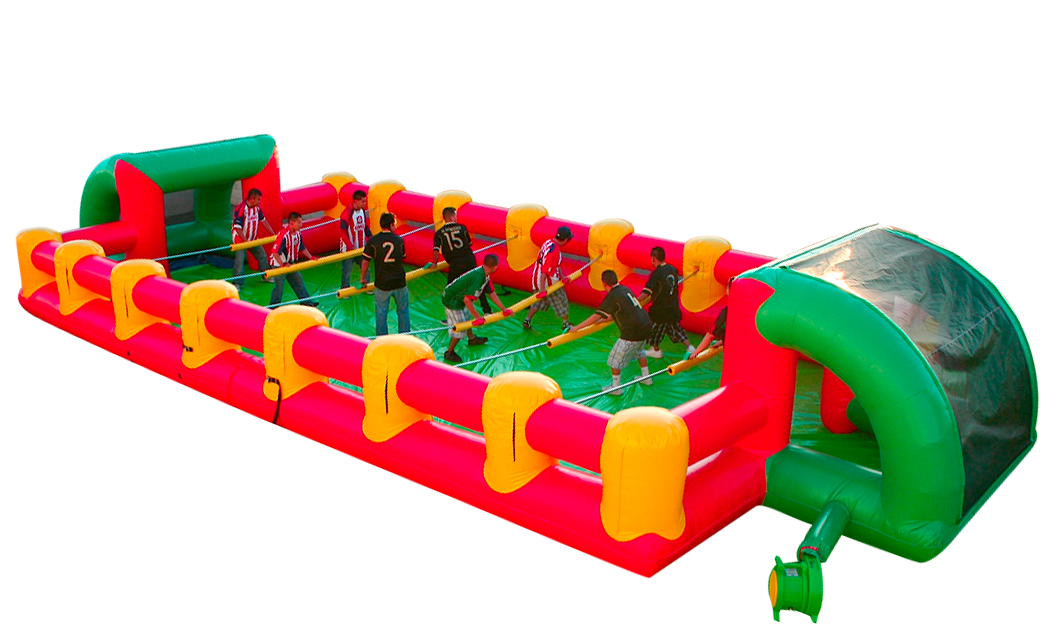 Foosball Inflatable
The best game ever! Get 10 friends together to create a life-sized foosball game! This inflatable comes complete with flexible rods to move each player and two enclosed goals to keep the ball in play.
TYPE
Dry Only/Non-Water Activities
DIMENSIONS
7′ Tall x 20′ Wide x 45′ Long
SPACE REQUIRED
15′ Tall x 25′ Wide x 50′ Long
Have questions about this unit?